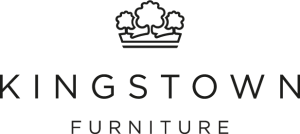 With 30 years of experience handcrafting furniture, you need look no further than Kingstown to develop you a stylish new bedroom.

By using the very latest techniques in Kingstowns UK factory, they can manufacture high-quality furniture that combines form and function together beautifully.

So not only can you love your furniture, you can love using it too and because Kingstown want it to stay that way, they make all the furniture to be as easy to maintain, as it is easy on the eye.

After all, your satisfaction is their top priority – from design to delivery of your new furniture.